The A Cappella Gospel sing started in 2011 as the brainchild of Ray Yutzy and the rest of the Sharon Bethel Quartet. In their years of singing, they found that people of all denominations and communities thoroughly enjoyed a cappella singing. After some initial trepidation about whether groups or people would be willing to attend an a cappella event, they joined forces with the Harmony Quartet from Tennessee and began the process of putting AGS together. A local committee was formed in the Goshen area to handle event logistics and aid the quartets in running the event. The first event was held at Fairhaven Mennonite Church in Goshen and the response was overwhelming. Every seat was filled, with many people standing in the doors and lobby to catch a bit of the singing. The first year included groups from Iowa, Tennessee, Pennsylvania, Ontario, CA, and Virginia. For the second year, the decision was made to move to the larger facility at Clinton Frame Church and the event has been held there each year since then. Since then, the audience has been blessed by groups from many other locations, including Ohio, Minnesota, Indiana, North Carolina, New York, Oklahoma, Kentucky, and Oregon.
From the beginning, the emphasis has been one of worship and fellowship with believers rather than one of competition and self-glorification. As we walk together, we experience the joys and sorrows of life. These experiences and emotions are often communicated through music and serve to draw us closer to our Father God and to each other.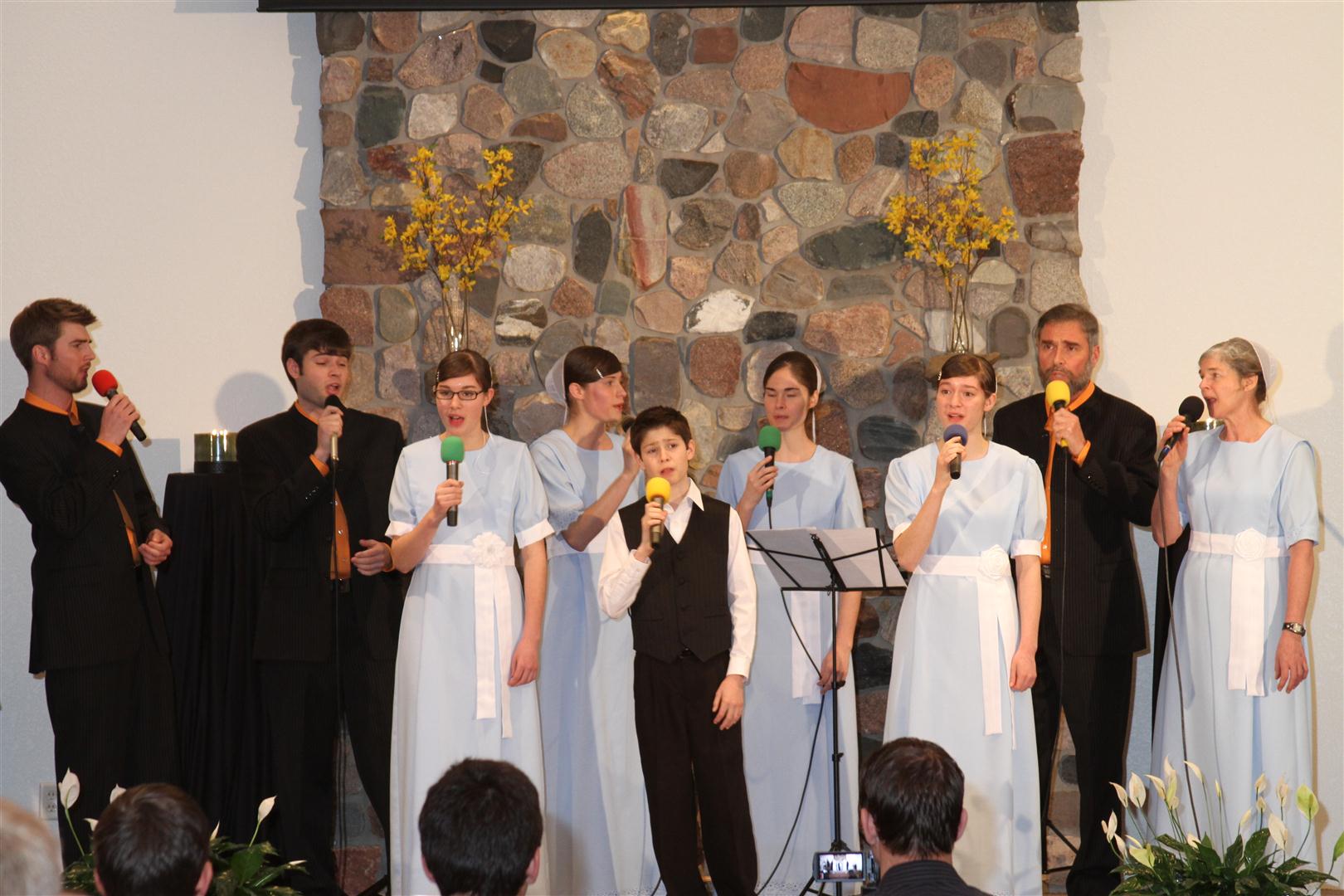 The Harbor Lights at the 1st AGS
3 Fold Chord, Maryland
4 The King, Tennessee
AHQ, Oregon
Alive Quintet/Quartet, Minnesota
Chords of Praise, Ontario, CAN.
Cross Walk Quartet, Indiana
Delagrange Family, Indiana
Emmanuel Quartet, Tennessee
Followers Quartet, Ontario, CAN.
Garment of Praise, Pennsylvania
Grace*ful, Indiana
Harmony 3, Ohio
Harmony Quartet, Tennessee
Higher Ground Quartet, Virginia
John Stoltzfus, New York
Message of Hope, Oklahoma
Nathan Overholt Family, Kentucky
New Heights Quartet, Ontario, CAN.
Nuenschwander Family, Ohio
One By Grace, Ohio
Palm Aires, North Carolina
Proclaim, Ohio
Shalom, Pennsylvania
Sharon Bethel Quartet, Iowa
Surrendered, Ontario, CAN.
Testify Quartet, Pennsylvania
The Harbor Lights, Virginia