The A Cappella Gospel Sing is held at Clinton Frame Church, located on County Road 35 just north of County Road 36, 4 miles east of Goshen, Indiana.
Clinton Frame Church
63846 County Road 35
Goshen, IN 46528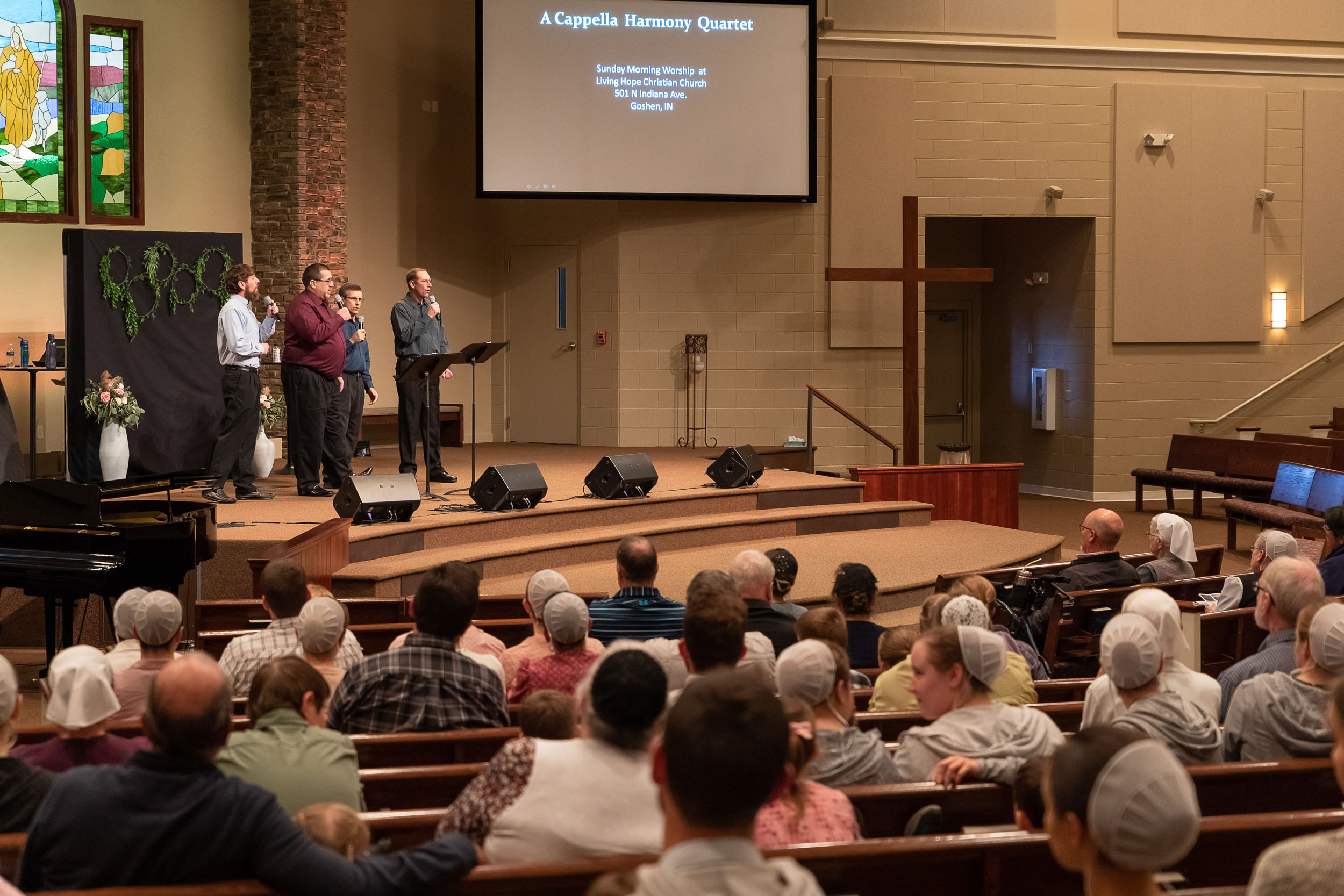 2022 AGS Videos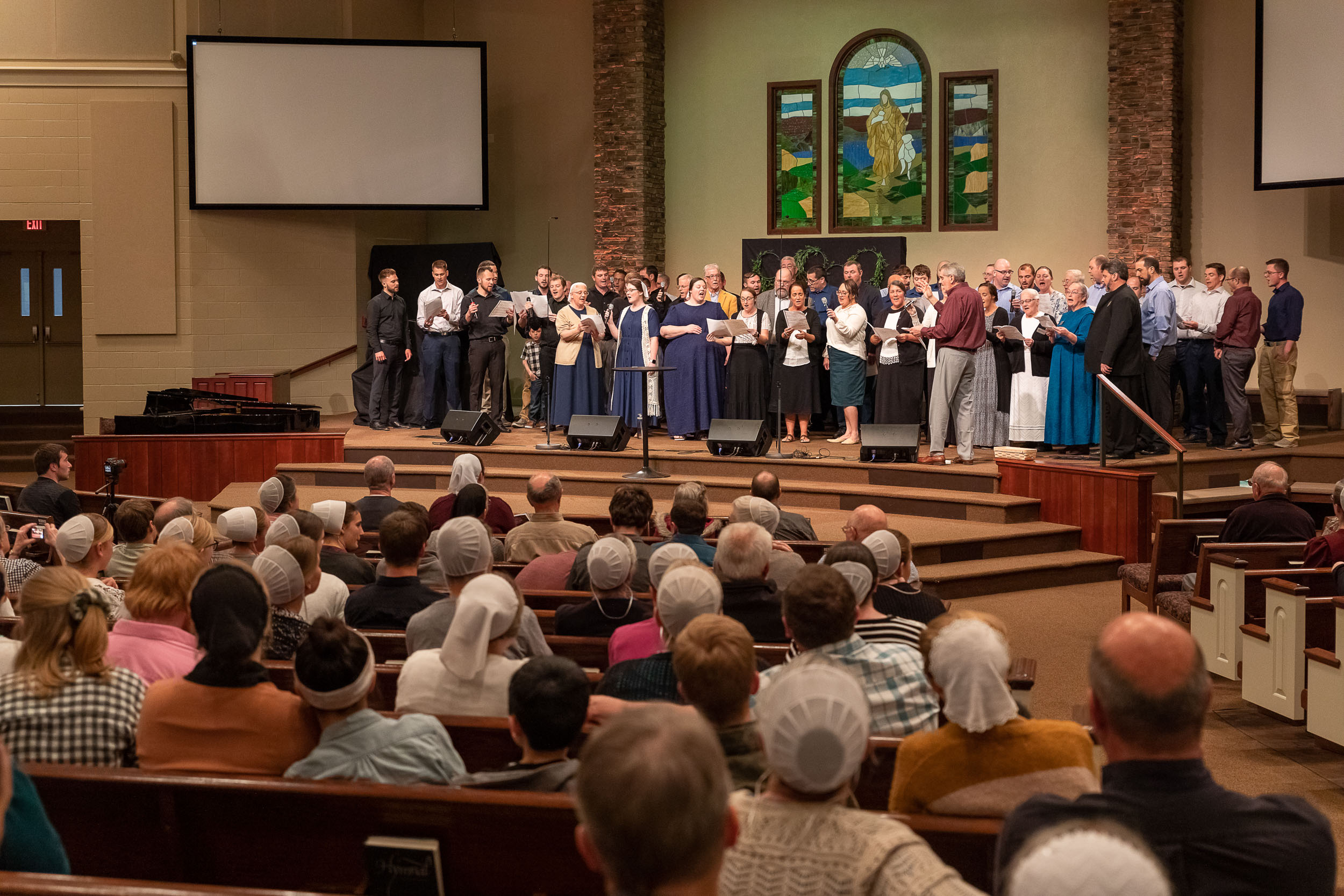 2022 AGS Photos
The A Cappella Gospel Sing will always be a free event open for anyone to attend at no charge. However, the auditorium is usually packed full, and if you step out for a break or a bite to eat there's a good chance you'll lose your seat!
A small area will be designated for reserved seating. Seats are $30 for Friday, $40 for Saturday, or $50 for both days. These reserved seats will give you the freedom to visit the exhibit hall for lunch or to stretch your legs without having to find a new seat when you return to the auditorium.
To reserve your seats for the event, please send us a message.
We're looking forward to seeing you there!
A CAPPELLA GOSPEL SING MISSION STATEMENT
The A Cappella Gospel Sing was organized to provide a setting for inspiration, rich fellowship, and interaction, and the sharing of life's experiences through social interchange and song. As a consequence and side benefit, it is anticipated that the Gospel Sing will stimulate and encourage an appreciation and an interest for a cappella music.
Music was created by God. It is a means to praise and glorify the Lord God. It is one of His gifts given to us to richly enjoy as we joy in our God.
It seems that in God's creation He intended the human voice to be the crown of musical ability and versatility. God's music is diverse and comes in various forms. All of God's music is beautiful.
The A Cappella Gospel Sing emphasizes and focuses on human voice only music.